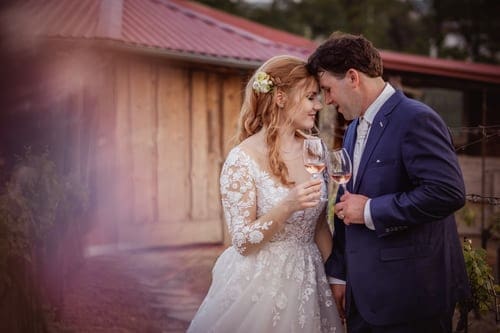 Elodie Bridal
We sell gorgeous new, and pre loved, wedding dresses from our Bridal Studio in Wellington. We offer an appointment only, personal and friendly experience to try on wedding dresses in a safe and non judgmental environment.
Our dresses are both stunning and affordable, with the opportunity to choose a secondhand wedding dress for a more sustainable wedding. Let's re-use these beautiful gowns, and help reduce waste.
Above all, wedding dress shopping should be fun!
Location Details
Hobson Street, Thorndon, Wellington, New Zealand
Please confirm you want to block this member.
You will no longer be able to:
See blocked member's posts
Mention this member in posts
Invite this member to groups
Message this member
Add this member as a connection
Please note: This action will also remove this member from your connections and send a report to the site admin. Please allow a few minutes for this process to complete.
You have already reported this .